Posts Tagged 'Kurulin Fusion'
One of the questions we've had to answer since the release of Kurulin Fusion is about the pronunciation of the word "Kurulin". First, you should know that kurulin means "spinning" in Japanese, which reflects on the game mechanics that involves spinning the Fusion Block and Energy Orb pairs to line up with other blocks and orbs. As for the pronunciation, it sounds like koo-roo-lin. It's pretty easy. Now that you know how to say it, we strongly recommend saying it over and over wherever you go, and when people stop to ask what you're mumbling about, tell them about Kurulin Fusion.
Fusion Blocks--The square Fusion Blocks trigger "clearing" events and can be combined to form 3x3 structures for super combo scores.
Energy Orbs--Arrange like-colored Energy Orbs so that a single clearing event will create a chain of extra clearing events and combos.
Clearing--When a Fusion Block touches an Energy Orb of the same color, the two blocks clear along with all the adjacent Energy Orbs of the same color
Combos--Fusion Blocks of the same color "fuse" together when they touch. When cleared, fused blocks generate top scores.
Chains--When Energy Orbs are cleared, the Fusion Blocks and Energy Orbs of different colors stacked above them will shift downward, and they may create a "chain effect" of new clearing events and extra scoring.
Previous MTO products published in the US and Europe by UBISOFT included the following games, many of which sold a million copies or more:
Dogz(GBA)
Dogz 2(GBA)
Catz(GBA)
Dogz Fashion(GBA)
Dogz(DS)
Dogz 2(DS)
Imagine Master Chef(DS)
Petz Dogz Fashion(DS)
Happy Cooking(DS)
GT Pro series(Wii)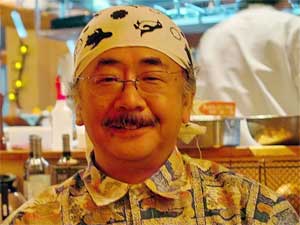 Nobuo Uematsu has become one of the most famous music composer in the video game industry largely due to his emotionally-moving scores for many titles in the popular Final Fantasy series from Square-Enix. Inspired by pop legend Elton John as a boy, Nobuo taught himself to play piano. But during his college years at Kanagawa University he learned that his true passion was to write music. He joined Squaresoft (later Square- Enix) in 1986, where he composed music for many of the Final Fantasy series games as well as other Square-Enix titles, such as Chrono Trigger. He has worked on music for more than 40 video games, where his versatility is reflected in styles ranging from classical to techno-elctronica and jazz. Although Uematsu-san left Square-Enix in 2004 to found his own company--Smile Please, along with a recording company, Dog Ear Records--he has continued to work with Square-Enix on Final Fantasy projects. He has also been involved with a series of symphonic concert performances all over the world featuring his music.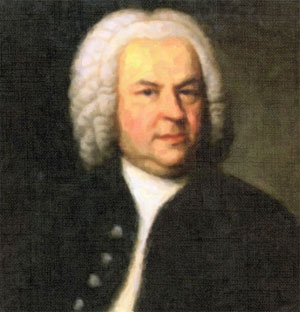 The highly prolific Johann Sebastian Bach (1685-1750) composed dozens of works for chorus, orchestra and keyboards, but in his lifetime was most famous as an organist. He spent his entire life in Germany, never traveling abroad. Such was his dedication to his craft that when he was 20, he left his duties as a church organist in Arnstand and walked 250 miles to study under Dieterich Buxtehude, considered Germany's master organist of the era. Famous keyboard compositions by Bach include The Well-Tempered Clavier and the Goldberg Variations, which Nobuo Uematsu has re-imagined for Kurulin Fusion. His most famous orchestral work is the Brandenburg concertos. His vocal and choral works include the Christmas Oratorio, the Easter Oratorio and two Magnificats. Bach was pretty prolific as a father too. Between his two wives--Maria and Anna--he had 20 children. Five of his sons became prominent musicians.
Single tracks can be purchased for just $.99 U.S.
The entire soundtrack is available for just $5.99 U.S.